LOOKING FOR A SPECIFIC REVIEW?
NOW ACCEPTING NEW MEMBERS
Submit a Review and Join the Worldwide Holy-Cluck Chicken Burger Reviewer Team
DO IT FATTY!
CLICK ON EACH REVIEW FOR COMPREHENSIVE RATINGS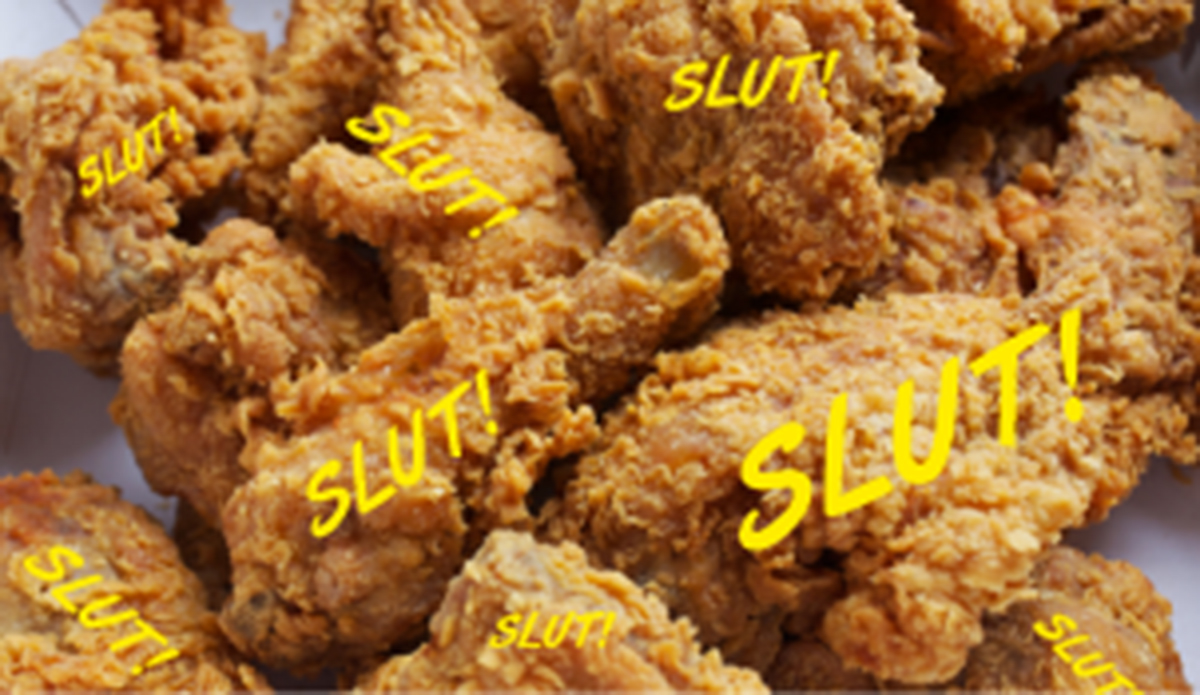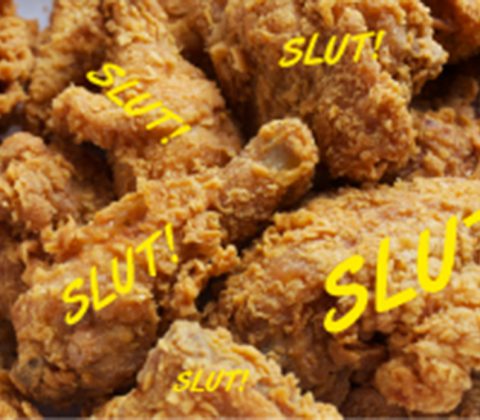 A Chinese Fried Chicken Chain Is Reportedly Being Investigated for Having a Sexual Name
Via: Fortune
We haven't checked with General Tso, but apparently, "chick," or "chicken," is slang for prostitute in Chinese. So be careful what you order over there. (We heard it was dog.)
Authorities are investigating a Shanghai-based fried chicken chain for possible violations of social order over its sexually suggestive name – "Call a Chick" – and menu items, the Shanghai Daily reported on Tuesday. The newspaper said the restaurant offered menu items that included "virgin chick" (spring chicken) and "chick's sex partner" (beverages), among others. It also ran a suggestive promotion slogan titled "Satisfying all your expectations over chicks."
The newspaper said Call a Chick first came under fire in the western province of Sichuan when a woman complained to the media after her 8-year-old son kept asking her its meaning. The Shanghai Industrial and Commercial Administrative Bureau said it had launched an investigation, the newspaper said.
"The content involved could violate social order," it quoted Li Hua, deputy director of the advertisement department of the bureau, as saying.
Laws ban advertisements that undermine public order or violate ethical standards. Offenders allegedly face fines of up to 1 million yuan ($145,135) and can have their business license revoked.
Just because we think we're the world's best chicken burger blog, doesn't mean we're cocky. We just love chicken burgers and we love you too. So have a "sticky beak" and get your fill of Dirty Bird Burger news, reviews, gossip and goodness. And if you have the appetite for it, join the Worldwide Holy-Cluck Reviewer Team and start getting paid to eat and write about your favourite food.^
*Almost
^You will not get paid